How To Qualify for a Home Insurance Discount
Tuesday Oct 29, 2019 10:12 AM EST
---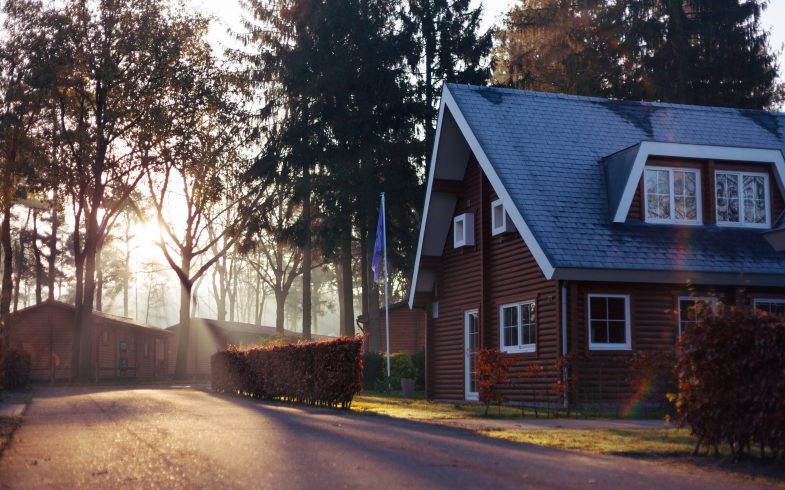 ---
When you begin shopping for home insurance, it may come as a surprise to you that even the smallest details about your home may factor into how much you pay. Luckily, there are many homeowner discounts available if you know how and where to look for them.
The best way to know if your current or potential insurance plan offers discounts is to ask while you're researching your options. Knowing what to ask about will help you to receive the best rate.
With that in mind, it's important to know that you may qualify for a home insurance discount based on one or more of the following:
The Age of Your Home
Most insurance companies will factor the age of your home into the cost of your insurance. If your home is newer, you will likely pay less for your home insurance than if you are insuring a much older home. Discount percentages will range depending upon your insurance provider, but generally, a discount due to the age of your home will result in a sizeable decrease in your home insurance rate.
You Combine Home Insurance with Other Insurance Types
This is fairly common with insurance companies that provide multiple types of policies. The more you insure, the higher your discount will be when you apply for home insurance. Consider insuring both your car and your home with the same insurance carrier. Many insurance companies will offer great discounts when you combine your home and auto, as well as with many other types of insurance.
You Recently Purchased Your Home
First-time home buyers will often receive discounts, but even if your current home is not the first home you've purchased, you may be eligible for discounts based on how recently you made the purchase. Ask your insurance provider about this type of discount as time since purchase will factor into your eligibility.
You Never Filed a Claim
If you've never filed a home insurance claim throughout the life of your policy and you've had your policy for several years, you may qualify for a discounted rate. Maintaining a history of no claims, good home maintenance and preserving your insurance for major losses only, will yield rewards and will allow you to decrease your insurance rate.
Other Miscellaneous Discounts
Your insurance company will be able to provide you with a comprehensive list of discounts for which you may qualify. Check with them before you purchase your insurance and be sure to follow-up with your insurance company when specific criteria is met that could positively alter your payment amount.
Don't forget, you always want to review your potential discounts up front. We offer a homeowner discount tool to determine what discounts you may qualify for. Check with your specific insurance provider as discounts will vary based on provider and from plan to plan.
Here's How You Do It:
Step 1: Enter your zip code below to get free quotes.
Step 2: Once you go complete a few questions (about 60 seconds) you will be presented with choices and rates you never thought possible (no login required). Enjoy your savings!